Welcome to the world of the cake pop! These customisable bite-sized treats can be are perfect to accompany any celebration — making them ideal for birthdays, weddings, business events, and just about any occasion.
If you're not familiar with the cake pop, let us introduce you. Cake pops are bite sized balls of sponge, covered in chocolate, deliciously decorated, and served on a stick.
At Definitely Cake our focus is not only on making the tastiest cake pop possible, but also creating a fun miniature work of art that will wow your guests.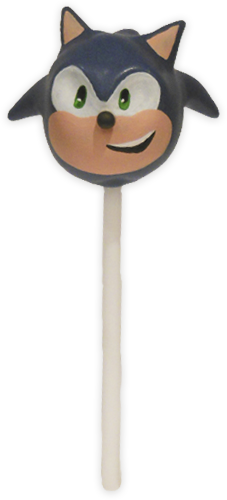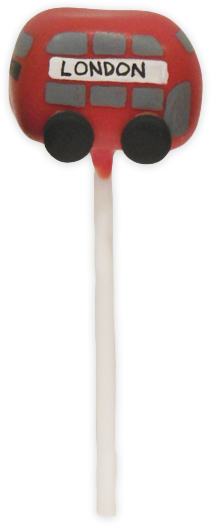 Designs & Flavours
The brilliance of the cake pop is in its versatility - every cake pop is unique and can be personalised exactly to the theme of your party.
We can work with you to create your own design, or you can choose any from our cake pop gallery - especially popular are our Childrens, People and Animals themes.
In terms of flavours, we currently offer chocolate, vanilla, lemon or chocolate orange sponges.
You can also consider a matching cake pop display, for your guests to help themselves to a cake pop from!
Dietary Requirements
We are able to accommodate dietary requirements - please mention any specific requirements when ordering. We are able to make eggless cake pops and although we are able to make gluten free cake pops, it is not a gluten free kitchen.
Cake pops costs
Our cake pops start at £2 per pop, and then prices increase depending on the complexity of the design. For an exact price, contact us for a quote! All cake pops come individually wrapped in a clear cello bag and sealed with a twisty tie.
A minimum of 8 pops per design is required at busy times but please contact us and we may be able to accommodate your request.
How to order
To place an order simply contact us with a chosen design from our cake pop gallery, or suggest your own design — we'd love to discuss ideas for your order.
As all of our cake pops are freshly made to order we generally require at least 4 weeks notice to guarantee being able to accommodate your order, though in some instances we are able to accept orders at shorter notice.
Please read our full terms and conditions before ordering.
Contact Us to Order Now
Happy customers
Thank you so much for these!! They look fantastic and the whole family was very impressed with them, both how they look and how good they tasted!
Just wanted to drop you a note to say a huge thank you for the cake pops! They exceeded my expectations and went down a storm!
They were absolutely stunning at the party and stole the show. Absolutely beautiful too. Thank you!
Read all testimonials »
A Pop for Every Party
Whatever the occasion, there is a cake pop to accompany your celebrations!
You can have a look through our more popular cake pop themes below, or search our entire catalogue of past creations for inspiration.